How To Get A Medical Marijuana Doctors Certification In Florida
The Compassionate Use For Florida Medical Marijuana for Qualifying Medical Conditions ballot, or Amendment 2, was passed by Florida voters on November 8, 2016. Allowing the growing and selling of medical marijuana to qualified patients in Florida as the ballot was imposed to provide safe access and availability to medical pot for those who suffer from a qualified debilitating condition as listed by the State of Florida.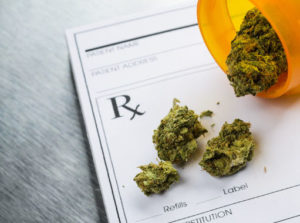 Before you can buy cannabis from a medical marijuana dispensary in Florida, you must first visit a licensed physician who is certified to prescribe medical marijuana after having completed the mandatory education requirements laid out by the State of Florida. The licensed marijuana doctor will then determine if you fall within the eligibility criteria to purchase medical marijuana. Once deemed eligible for a card by a doctor that is certified for medical marijuana you have to finalize the steps needed for a medical marijuana doctors certification in Florida.
Where To Get A Medical Marijuana Doctors Certification In Florida
If you or someone you know is looking for a medical marijuana card in Florida, please contact the offices of All Natural Health Certifications. We have locations for Florida marijuana certification evaluations and renewals in Lakeland, Orlando, Kissimmee, Tampa, Sarasota, Bradenton, Lakewood Ranch, Fort Myers, Naples and more.
How To Qualify For A Medical Marijuana Doctors Certification In Florida
What qualifies you for a medical marijuana card in Florida? Please view the list of conditions below to see if you qualify for the medical marijuana program in Florida.
Depression
Medical conditions of the same kind or class as or comparable to those above

Post-traumatic stress disorder(PTSD)

A terminal condition diagnosed by a physician other than the qualified physician issuing the physician certification
Chronic nonmalignant pain caused by a qualifying medical condition or that originates from a qualifying medical condition.
How Long Does It Take To Get A Medical Marijuana Doctors Certification
As of October 2021, It's taking 5 to 7 business days to receive your temporary card approval from the State of Florida. Medical marijuana has been legal in the State of Florida under Amendment 2 since 2016. There are now close to 700,000 patients in the medical marijuana registry in the State of Florida.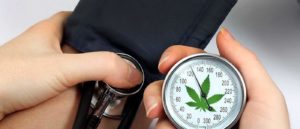 Research Information
Research and Study Information: According to a study reported by the National Institute on Drug Abuse, employees who tested positive for marijuana had 55% more industrial accidents, 85% more injuries and 75% greater absenteeism compared to those who tested negative. Marijuana is widely-recognized as the herb that has been used in many parts of the world for a long time period for healing purpose. Researchers have proved medicinal properties of this herb due to THC which is the main element of this product or it can also be popularly-known as the Life Saving Drug. This becomes the core reason that marijuana is ranked as schedule 1 drug. In addition, the patient may lose their IQ or get into other mental health issues due to continuous use of marijuana. As a result, only specialized marijuana doctors can prescribe this medicine to the patients under the observance of the law that is formed by the state with the validity over one year.
If you or someone you know is interest in the benefits of medical marijuana, please contact All Natural Health Certifications group of licensed and certified medical marijuana doctors to include Dr Stephen Stenzler MD.