GET YOUR MEDICAL CARD TODAY
Provide Basic Information | Get Connected With A Physician
Get Rolling On Your Medical Card Fast | Live Help Available
Medical Marijuana Cards
Provide Basic Information | Get Connected With A Physician
Get Rolling On Your Medical Card Fast | Live Help Available
eDocMMJ.com is America's #1 choice for Medical Marijuana Doctors and Card Certifications. We make getting your Medical Marijuana recommendation as quick, easy and cost effective as possible. After you schedule your appointment, you will be evaluated by a certified and well qualified physician who understands the benefits of recommending medical marijuana for your particular medical condition. Our knowledgeable staff will guide you through the enrollment and set process quickly and efficiently.
eDocMMJ
---
We are now assisting patients with medical marijuana recommendations by video appointment ONLINE! The process is easy and you can see a doctor from anywhere with a good internet connection, a webcam or with any smartphone. It is safe and 100% secure. The wait is finally over and medical marijuana is here & readily available in Florida. Get signed up today!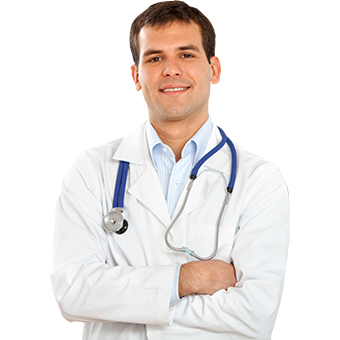 »Complete the patient registration form
»Receive a call back from a member of our team
»Complete the enrollment process via phone within minutes
»Connect with the Physician via phone or video chat instantly
»Begin your 90 day Doctor/Patient relationship
»Have a face to face visit with the Doctor at or around 90 days
»Receive your recommendation
⇒You must have a follow up visit (phone/video chat) every 45 days to keep your recommendation active and in good standing.
⇒New Patient....$250.00 Total
Initial Consult & Inclusion Into The MMJ Registry
(Receive your patient registry ID#)
(Done By Telephone)
---
⇒New Patient....$225.00 Total
(Face to Face visit due on or around 90 days)
(By Video Appointment Where Available)
---
⇒New Patient....$125.00 Total
(All Follow Ups & Medication Adjustments)
(Done By Telephone or Video)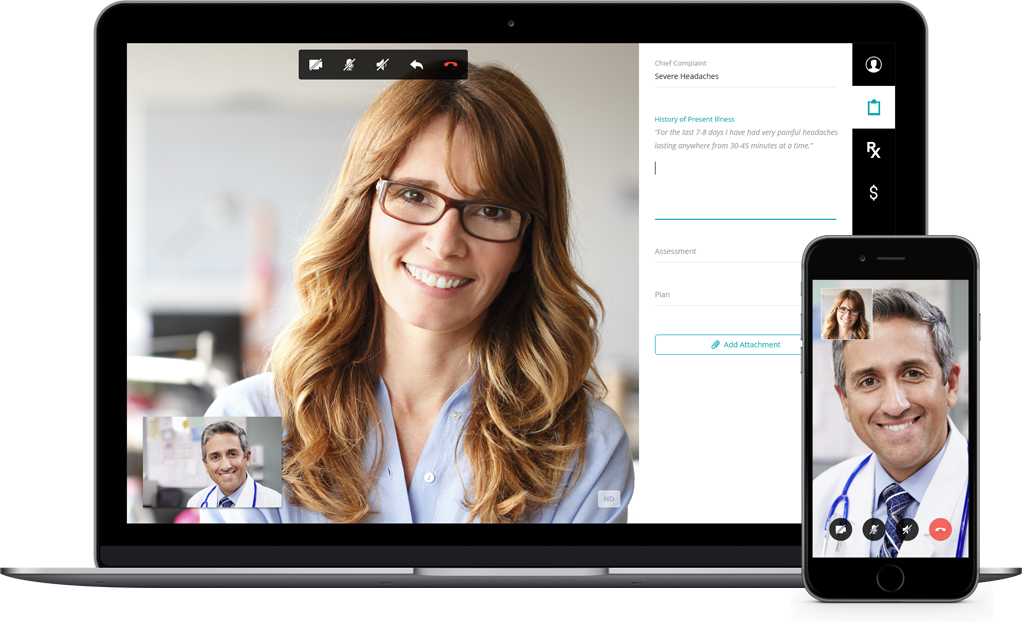 Consult With The MMJ Doctor Via Video Chat Online!
---
We use the most innovative technology to make the process of getting a medical marijuana card license as hassle free as possible. It take just minutes to enroll and minutes to complete your initial evaluation with one our our friendly board certified licensed Florida Physician's. Your first evaluation is done via video chat or by phone to initiate your required 90 day Doctor/Patient relationship. Once you complete your evaluation and the required 90 day waiting period. Have a face to face visit with the Doctor and receive your recommendation. It's that simple!
Medical Marijuana Card – Evaluation by licensed doctors
There is absolutely no obligation, hidden charges, and all personal information will be kept completely secure and confidential.
When dealing with Medical Marijuana Doctor Card companies you need to be sure that you're getting the best price, service, and options in and near your area.
Get Your Medical Marijuana Card
It's never easy to find a Marijuana Card recommendation and evaluation service that does the work right. You need to make sure you get one that is not only catered to your particular needs but that can match your budget and that has good feedback such as edocmmj.com. 
Enter your information above and you'll receive specific quotes from 5 top Marijuana Doctor Card recommendation and evaluation centers in your area. We're here to help you cut down your search and save money.
Medical Marijuana Card: Evaluation Centers
We have Cannabis Card services all over medical marijuana states. Continually serving the medical marijuana community with the best priced evaluations and medical marijuana cards.
Visit any evaluation center recommended by us and you will be taken care of by the best medical marijuana doctors in the entire United States. They are really compassionate when it comes to providing just and sincere care and are always happy to recommend marijuana as an alternative herbal medical treatment.
Our locations have great staff members ready to walk you through everything. The motto is simple, all qualified patients will not be turned down from receiving the amazing benefits that marijuana provides.
Search for a location in your zip code area today, and make an appointment and to see if you qualify for your medical marijuana card.
Medical Marijuana Card: Is It Right For You?
Marijuana might not solve all your problems but it can at least help you cope with your current condition. Eliminate or slow down the suffering and live a better life filled with much more relaxation and ease about your day.
Considering a medical marijuana card if you are ill can be a all around healthier alternative to prescription medications which may not always have you feeling better.
With a card for marijuana you can somewhat rejuvenate yourself by giving yourself a sense of hope to fight off overbearing medical symptoms.
Marijuana has been proven clinically with a high number of anecdotal evidence that greatly suggests how it can relieve many symptoms. You may qualify for a medical marijuana card today. The following is a list of conditions for which medical marijuana can provide relief:
any type of chronic pain, sleep problems, anxiety, depression, cancer, HIV, IBS, menstrual cramps, and also ADD, ADHD, Migraines, fibromyalgia, cachexia, and many more!
We are committed to providing you with exceptional service. Our network of Doctors are compassionate and knowledgeable, and are experts in the field of national medicine. From beginning to end, we offer a simple and stress free experience! Our team of professionals are here to help you.
Visit the Best Locations for the Lowest Prices on Cannabis & Marijuana Evaluations!
The licensed medical marijuana doctors are all compassionate and have specialized in marijuana medicine for your benefit. They can be trusted and they intend to care for your well being, you will not be refused after qualifying with a valid medical marijuana evaluation. Instantly receive your medical marijuana card after completing qualification for medical cannabis, and you can start legally purchasing medicinal grade marijuana with a legitimate dispensary, delivery service or collective.
Don't delay, get your Marijuana Card Today!
Marijuana Card Stuff to Remember:
Check every Marijuana Card company you receive a quote from!
Make sure the Marijuana Card companies you receive quotes from are licensed, well reviewed and capable of meeting all your needs before making a selection.
Check feedback
Read reviews or contact past clients to make sure the Marijuana Card company can meet your specific needs.
Contact the Marijuana Card Provider
Call or write the Marijuana Card company and make sure they are available and willing to help with your particular needs. Don't forget to take a gander at the variety of Marijuana Card provided today in your free quote.
Know What You Need
Before contacting a Marijuana Card company, make sure you know exactly what you need so you can get the most accurate quote possible.
What is a Medical Marijuana Card?
In 2016, "Amendment 2″ finally authorized Florida State patients the access to medicinal cannabis for medical purposes, thus the creation of the medical marijuana card. This special medical type card allows any patient who has a valid written recommendation from a licensed MD doctor to be able to use cannabis legally. The card is important to have in case you must identify yourself as a legal marijuana patient. The main purpose is for when enrolling as a patient with a dispensary or collective group.
Why get a Medical Marijuana Card?
For one, marijuana is extremely beneficial for individuals with special chronic pain(s). There are too many benefits to count and it is fast acting, literally within minutes you can start feel better from the effects.
There are a few primary reasons that a medical marijuana card exists:
Try an alternative treatment, find affordable medicine, reduce side-effects from prescription drugs, use marijuana legally, and also protect yourself from law enforcement.
Who can use a Medical Marijuana Card?
Any and all patients who have been properly issued cannabis recommendations from authorized doctors and physicians who are licensed in the state with a legal medicinal marijuana program can use a medical marijuana card when needed to either purchase from a legal dispensary or grow medical cannabis.
We Assist The Entire State of Florida
---
At eDocMMJ.com we are now providing amendment #2 medical marijuana Doctor recommendations to all residents of Florida via our hippa compliant video chat platform! The process is easy and you can see a doctor from anywhere with a a webcam, a good internet connection and/or with any smartphone. It is safe and 100% secure. Get started on your medical cannabis card evaluation today and be on your way to the dispensary in no time.
---
Florida | Miami | Fort Lauderdale | West Palm Beach | Port Saint Lucie | Sanford | Orlando | Tampa | Jacksonville | and more..
Contact Us
---
eDocMMJ
Phone: 407.627.0314
Email: Staff@eDocMMJ.com
---
Obtain your medical marijuana card from ANYWHERE in Florida right from the comfort of your own home via online video appointment.
While we handle majority of the process online and by phone. We will make arrangements to meet with you somewhere close to your home when it's time for your face to face with the Doctor. We have locations all over Florida to accommodate you.