What is the difference between Rick simpson Oil and CBD Oil
The name 'Rick Simpson' has become synonymous with Rick Simpson Oil and the fight against cancer and other chronic diseases using cannabis CBD oil: The legendary "Rick Simpson Oil" cannabis oil extracts and their benefits were communicated powerfully worldwide through Rick's breakout documentaries documenting how to make and use "Rick Simpson Oil", for among other things – cancer treatments. Thanks to Rick, public knowledge was strengthened about the health potential "Rick Simpson Oil" and extracts have for numerous health problems including cancer and epilepsy.
The awareness generated from RSO is leading to a wave of interest in and consumption of "Rick Simpson Oil" worldwide. Numerous positive responses emerged from "Rick Simpson Oil" users sharing their experiences such as complete remission of cancer or a disappearance of epileptic seizures and reduction in symptoms from various chronic diseases. Due to the legal status of cannabis, officially sanctioned government and research into this ancient remedy rediscovered is difficult at best when it comes to granting the paperwork granting licenses, permits, and permissions.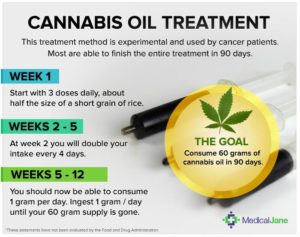 CBD is a very important component in cannabis and is one of hundred displaying a full spectrum of benefits while also being non-psychoactive and legal in many jurisdictions. One of the medicinal benefits of CBD for Florida Marijuana Doctors and Patients is its anti-epileptic properties which a young girl named Charlotte who used a high CBD product now knows as "Charlottes Web" and popularized by many TV and radio shows nationwide.
Both "Rick Simpson Oil" and CBD have been very visible in the press. Anecdotal evidence from consumers of both "Rick Simpson Oil" and CBD oil have given numerous and often astonishingly positive feedback, however there is also confusion as to what the similarities and differences are between "Rick Simpson Oil" and CBD.
Both "Rick Simpson Oil" and CBD oils are derived from the same genus of plant, namely Cannabis.
Cannabis has developed a great diversity due to selection factors on geography; climate and breeding that today there are numerous sub-species strains in the same genus of plant Cannabis, which produce very different plants and related products. Hemp for example produces fewer and smaller flowers with much lower cannabinoid content, but high amounts of fiber, typically cultivated for industry and can also provide a high CBD, extremely low THC content. Cannabis, typically Sativa and Indica sub strains give larger and more numerous flowers than hemp is cultivated primarily for its numerous and cannabinoid-rich flowers used mostly for recreational and medicinal purposes while only providing small amounts of fiber. Both Hemp and Cannabis (Sativa and Indica) share the same plant family ancestry but are very different in their uses. "Rick Simpson Oil" is typically made from Cannabis Indica strains, often chosen for physical ailments while Cannabis sativa strains are often preferred for use in those with mental illness.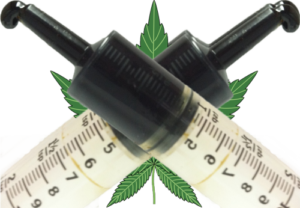 So while "Rick Simpson Oil" from cannabis is referred to as a full spectrum extract, which depending on the strains employed can contain THC and CBD levels as high as 50-60% THC and 10-15% CBD, while a CBD extract from hemp will only be high in CBD and negligible in THC or CBN contents which are typically so very low that they easily fall under legal thresholds throughout many countries worldwide. Besides CBD and THC, many other minor cannabinoids such as CBG and CBN in their acid and decarboxylated forms can be found in both varieties in small amounts in both plants.
Medical Marijuana in Florida as well as scientific research is now confirming thousands of years of traditional plant based therapies. Both THC and CBD are showing enormous importance as part of any cannabis based approach to health.
The largest difference between CBD oil from hemp and "Rick Simpson Oil" from cannabis is that CBD oil lacks the THC that has brings with it both potential added benefits but also legal ambiguity in some regions. They are different products in this regard.