Do You Qualify for Medical Marijuana In Florida
Something a lot of citizens of Florida want to know. Well, the trained specialists and marijuana doctors in Florida have the answer for you.
Senate Bill 8A defines a qualified patient as:
A resident of the State of [Florida] who has been added to the medical marijuana use registry by a qualified Florida medical marijuana physician in order to receive medical marijuana along with a delivery device if applicable. This is to be for medical use for a patient who has been qualified to consume medical cannabis by again a licensed physician.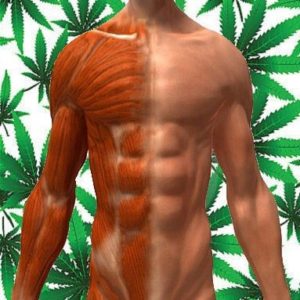 To qualify for medical marijuana in Florida, a patient must:
Be diagnosed by a certified physician with a qualifying condition
Have permanent or temporary residency in the state of Florida
Be Over the age of 18 years
Let's take a closer look at these two requirements…
As outlined by Amendment 2 laws, the following conditions qualify for medical marijuana treatment in Florida:
ADD & ADHD
Alzheimer's Disease
Anorexia
Anxiety
Arthritis
Asthma
Autoimmune Disorders
Bipolar Disorder
Cachexia
Cancer
Cardiovascular Disease
Crohn's Disease
Cramps
Depression
Diabetes / Neuropathy
Eye Pressure
Epilepsy
Fibromyalgia
Gastrointestinal Disorder (GI)
Glaucoma
Fatigue
Headaches
High Blood Pressure
HIV & AIDS
Hypertension
Inflammation
Insomnia
Lack of Appetite
Muscle Spasms
Nausea
Migraines
Multiple Sclerosis
Muscular Dystrophy
Chronic Joint Pain
Seizures
Spasticity
Stress
Parkinson's
PMS
Psychosis & Schizophrenia
PTSD
Spinal Cord Injury (SCI)
Tinnitus
Tourette's Syndrome
and a whole lot more. Call us: 800-303-9916.
Related Content: Steps to Get A Medical Marijuana Card in Florida
In addition to the qualifying conditions above, Senate Bill 8A allows for treatment of other "diagnosable, debilitating conditions of like, kind, or class" (such as anxiety, depression, and migraines), as well as terminal conditions (diagnosed by a physician other than the physician issuing certification) and chronic nonmalignant pain (defined as pain caused by a qualifying medical condition that persists beyond the usual course of that condition).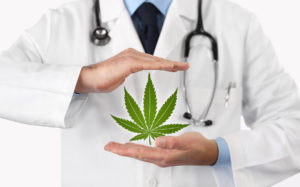 So What Are The Residency Requirements In Florida
Qualifying patients must also provide proof of Florida residency. To establish permanent Florida residency, patients must supply one of the following documents (along with a photo ID):
Copy of a house deed or lease agreement
Utility bill (no more than two months old)
State ID or driver's license
Passport
In addition to permanent residents, Senate Bill 8A states that individuals who meet the definition of seasonal residents may qualify, as well:
The term 'seasonal resident' means any person who temporarily resides in the state [Florida] for a period of at least 31 consecutive days in each calendar year, maintains a temporary residence in this state, returns to the state or jurisdiction of his or her residence at least one time during each calendar year, and is registered to vote or pays income tax in another state or jurisdiction.
And What are the state restrictions?
Remember, we at All Natural Health Certifications want you to be informed about medical marijuana as we outline everything Florida residents like you need to know in order to stay safe and on the right side of the law!
Although medical marijuana is legal for qualified patients in Florida, there are still a number of restrictions on its use and transport. For more information on the whos, what's and where's please visit All Natural Health Certifications authorized medical marijuana doctors in Florida.
According to Senate Bill 8A, Florida medical marijuana use and/or administration is strictly prohibited in the following places:
On any form of public transportation
In any public place
In the patient's place of employment (unless permitted by his or her employer)
In a state correctional institution
On the grounds of a preschool, primary school, or secondary school
On a school bus
In a vehicle
In an aircraft
On a motorboat
For more information about medical marijuana and its health benefits for Florida residents, please contact us. Our licensed and authorized Florida medical marijuana's doctors will be happy to get you certified and on your way to securing your Florida medical marijuana card in no time. You can get your medical cannabis doctors certification and ID card from All Natural Health Certifications a licensed and authorized physicians clinic in: