Marijuana has been utilized for medicinal purposes for thousands of years. Spanning ancient religious traditions to modern medicines which utilize cannabis, the plant is rapidly growing in popularity as an alternative to many traditional medications. Many have found themselves fed up with traditional prescribed drugs, suffering from a number of side effects, which often need additional support or treatment. Marijuana Doctors and many health practitioners are looking for newer, less invasive methods to support their patients on a journey to wellness, and marijuana is one such solution, with overwhelmingly positive reviews from many who partake.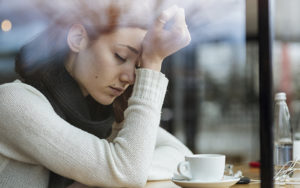 Marijuana is frequently used as an effective treatment for quite a few conditions, ranging from chronic pain, to anxiety, and yes, even depression. Depending on the severity of your condition, other treatment options might still be needed to ensure one's body and brain chemistry can be fully supported as you incorporate alternative medication choices.
What about CBD?
CBD is legal in the United States, sold as a non-psychoactive drug which can be sold over the counter and in many forms. This is available nationwide, and does not need a Medical Marijuana Card in order to purchase. That being said, most CBD substances are coming in the form of oils, edibles, and tinctures, which are designed to be consumed. Additionally, these substances contain very low concentrations of THC, which is a key substance when used for fully effective pain management and support for a variety of conditions. Medical marijuana is considered a more comprehensive spectrum of support, and in Florida, you must have a medical marijuana card to legally obtain and consume.
How Do I Get a Medical Marijuana Card in Florida?
The easiest way to get a medical marijuana card in Florida is to speak with a marijuana-supportive doctor who can accurately asses your condition and devise a comprehensive treatment plan to support the symptoms you may be experiencing. Our team offers a list of Florida certified marijuana doctors, who can complete a comprehensive examination, and help you discover what solution will suit your needs, which may include a card.
If this doctor determines that you qualify for a medical marijuana card in Florida under the Department of Health requirements, then you'll work together to come up with a treatment plan, similar to a prescription.
Once this process has been completed, you'll need to register with the Florida Department of Health, who can enter you into a database which grants you access to dispensaries across the state. This process is not complicated, and there are many providers who are happy to recommend marijuana to those with a wide variety of needs.
Depression can be debilitating and overwhelming, and marijuana can be a good solution to help with the symptoms and challenges you might be facing in your day to day life. Our team has a number of support resources, designed to give you access to supportive medical staff who are ready to work with you, to find a healthy solution. Here's to brighter days ahead! Visit our website to get started.