Recreational cannabis use may still be illegal in the Sunshine State, but medical uses have been permitted since 2016. Under the current state laws, you can qualify for medical marijuana if you suffer from a serious condition, such as cancer, multiple sclerosis, PTSD, crohn's disease, HIV, glaucoma, or "any other debilitating medical conditions of the same kind or class as or comparable to those enumerated."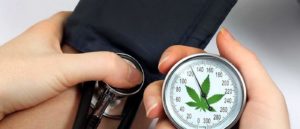 Florida began permitting the limited use of medical marijuana in 2014, when Governor Rick Scott signed a bill permitting the use of a low-THC, high-CBD strain of marijuana as a treatment for cancer, amyotrophic lateral sclerosis ("ALS"), and epilepsy. At the same time, a ballot initiative to amend the Florida state constitution to permit medical marijuana failed, but a majority of voters wanted it; the initiative received over 57% of the vote but failed to hit the needed 60% threshold to amend the constitution.
Two years later, in 2016, the state legislature expanded the permissible uses of medical marijuana to include terminally ill patients, while state voters approved the amendment that had narrowly failed in 2014. The governor signed a law implementing the effect of that amendment in 2017. Originally, that law banned the smoking of marijuana, but that provision was stricken by the courts and the law was later amended to remove that prohibition.
To qualify for a medical marijuana card in Florida, you need to consult a physician. Unlike many states, Florida allows you to consult either a physician holding an M.D. or a Doctor of Osteopathy. A doctor with an active license to practice medicine can qualify with the state to prescribe marijuana following a short course and exam. The Florida Department of Health has a search tool available for patients to find qualified physicians and osteopaths, so be sure to check that the practitioner you consult is fully certified by searching here. There are over 2500 doctors who are authorized to prescribe medical marijuana.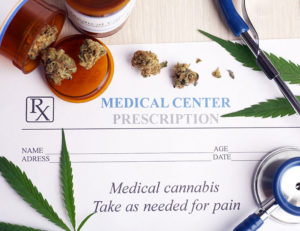 In addition to the conditions listed above, some other conditions that you might not have considered are eligible for treatment via medical marijuana. Some of these include forms of autism, Irritable Bowel Syndrome, migraine headaches, muscular dystrophy, sickle cell anemia, Tourette's Disease, and ovarian cysts. Comprehensive but not exclusive lists of eligible diseases and conditions are readily available.
Once you have found a qualified physician or osteopath, you can make an appointment for evaluation for your suitability for medical marijuana issued by a marijuana doctor in Florida. The cost varies and can be as high as two-hundred and fifty dollars but should be around forty or fifty dollars for an appointment and evaluation. Of course, you can and should check with your general practitioner or insurance company to see if you can complete the evaluation as part of your ordinary course of treatment or preventative medicine appointments. Once you have been evaluated, you will need to send an application and seventy-five dollar payment to the Florida Department of Health. The current application processing time is about five business days.
Unlike some other states, Florida does not permit patients to grow marijuana even for their own use. Patients are required to have their physician or osteopath order their medical cannabis through a state-licensed dispensary, but there are over two hundred dispensaries spread throughout the state. To obtain your identification card to purchase medical marijuana, you will have to register with Medical Marijuana Use Registry.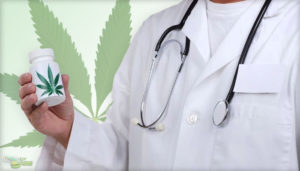 The medical marijuana regime in Florida is regulated by the Office of Medical Marijuana Use ("OMMU"), a division of the Department of Health. To qualify for a medical marijuana card in Florida, you need to be either a Florida resident or a seasonal resident, i.e., someone who spends at least thirty-one consecutive days in Florida every year. Marijuana identification cards are valid for one year, and Florida does not accept out-of-state cards. Additionally, recommendations for marijuana use are only good for thirty weeks, after which you will need to see a doctor again, and while telemedicine is currently permissible due to the ongoing pandemic for returning patients, you generally need to be seen in person and your initial recommendation needs to be based on an in-person visit. You should also be careful with the terminology: under Florida law for medical cannabis, a doctor or osteopath may not "prescribe" medical marijuana. As its use is still forbidden by federal law, they may only "recommend" that the patient partake. The law also includes restrictions on the amount that patients may purchase; you are limited to 2.5 ounces of cannabis flower per thirty-five-day period.
Employers are allowed to restrict the use of marijuana on their premises or in the course of employment and to provide for a drug-free workplace. Patients using medical marijuana are allowed to have up to four ounces of cannabis plants. As of January 2020, over 300,000 Floridians have received medical marijuana prescriptions, which is around 1.5% of the state population, and recent data from the OMMU places the number of active ID card holders at nearly 400,000. That percentage is comparable to states with significantly more liberal policies regarding marijuana, such as Colorado.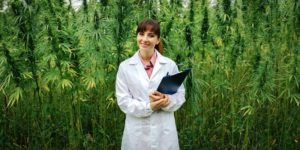 Florida marijuana program does not allow recreational use of marijuana. Advocates have attempted to place initiatives on the ballot to legalize the use of recreational marijuana, but have not yet been able to get the needed signatures to place the bill before voters.  For those without medical cards, possession of up to 20 grams is a misdemeanor, but any more weight, even for simple possession, constitutes a felony and is punishable by up to 5 years imprisonment, with much harsher penalties for higher amounts.