Step 1: You Must Qualify For A Marijuana Card
Before you can buy medical marijuana from a licensed and approved dispensary, you must first consult with a licensed medical marijuana doctor who is certified to prescribe medical marijuana after having completed the mandatory education requirements laid out by the state of Florida. The physician will then determine if you fall within the eligibility criteria to purchase medical marijuana.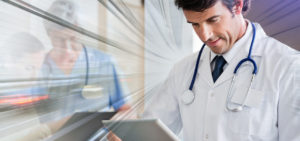 Finding A Medical Marijuana Doctor Near You
Finding a state-approved medical marijuana doctor near you is as simple as visiting the edocmmj.com website, To get to know the rules and facts you can also visit Florida's Office of Medical Marijuana Use Registry Information. Make certain you locate a medical marijuana professional that has completed the training required by the state and carries the license to practice such as All Natural Health Certifications.
All Natural Health Certifications has locations for medical marijuana doctor certification in Clermont, Lakeland, Orlando, Sarasota, Bradenton, Fort Lauderdale, Brandon, Tampa and more.  To get started on your very own medical marijuana card in Florida today. Contact us today @ 800-303-9916.
All Natural Health Clermont Marijuana Doctor – Marijuana Doctors & Cards
15701 SR 50, Suite 204,
Clermont, FL 34711
An important point to take into consideration when choosing your medical marijuana doctor is the type of consultation you want done; due to the fact that there are variations in the types that you can avail. Are you looking for an ongoing doctor to treat you and to study just how effective the marijuana is for your medical condition? Or are you simply looking to take the shortest route to a medical marijuana card?
Eligibility Qualifications: You must meet and be approved by a medical marijuana doctor in Florida that is certified to issue Florida medical marijuana cards to patients that meet the State approved list of medical conditions. Those conditions are by not limited to:
Depression
PTSD
Insomnia
Cardiovascular Diseases
HIV/AIDS
Hypertension
Glaucoma
Parkinson's Disease
Tourette's Syndrome
ALS (Lou Gehrig's)
Epilepsy
And a lot more. Call us: (800) 303-9916.
Related: Steps to getting a medical marijuana card in Florida
Additionally, according to the Senate Bill 8A of 2016, "diagnosed, debilitating conditions of like, kind, or class. Anxiety and depression are examples of conditions that enable a person to be qualified for a Florida medical marijuana card. Also included are terminal illnesses – diagnosed by a physician other than the medical marijuana doctor who is examining the patient for eligibility- and chronic pain which is pain from a medical condition that remains persistent long after the course of said medical condition. You can find the comprehensive list of all diseases that qualify under Senate Bill 8A on our homepage.
Lakeland Medical Marijuana Cards/Doctors – All Natural Health Certifications
2420 N Crystal Lake Dr Suite 1-107,
Lakeland, FL 33801
Be a temporary, seasonal, or permanent resident of the State of Florida is also permitted. A seasonal resident, according to Senate Bill 8, is one who takes up residence in the state of Florida for more than 30 days out of the calendar year and maintains a temporary residence in this state as well as pays income taxes and is registered to vote in a state other than the state of Florida.
To qualify for a medical marijuana card in Florida, you must be able to provide proof of residence in the state of Florida by providing photo ID and at least one of the documents listed below:
State ID or Driver's License
Non US Passport Number
Passport
Utility bill paid within the past two months
Photocopy of house deed or lease agreement
Documentation
In addition to the proof-of-residency documents mentioned above, you can bring along your medical records to facilitate the qualification process for a card for medical marijuana, however you are not necessarily required to do so. However, it will do you well to expect the requirements to vary from each individual Florida medical marijuana doctor to the other and it is common for clinics to each have their own set of requirements to be fulfilled.
Registration
Once deemed eligible for a Florida medical card by a licensed medical cannabis doctor, you have to apply for a Florida registry identification card through the Florida medical marijuana program. At this stage, you will also be required to fill out a detailed consent form, where you will have to undertake that you acknowledge the complexities of cannabis use; such as that fact that marijuana is still considered a Federal governments 'controlled substance', that it has the potential to be addictive, that it is very likely to affect coordination and motor skills, it can lead to side effects such as psychotic signs or depression, and can even sometimes lead to cancer if smoked, and so on.
Cost
A typical medical marijuana exam runs from somewhere between $200 and $300. However, this is an expense which is not likely to be covered by your insurance provider.
The cost will also vary according to the kind of consultation you are signing up for. Think back to step one of this process: are you seeking a medical marijuana doctor to treat you on an ongoing basis or are you only looking for a one-time initial exam to determine eligibility? The payment for the State medical card $75.
Orlando Marijuana Doctors & Cards – All Natural Health Certifications
390 N Orange Ave St. 2300,
Orlando, FL 32801
Timeframe
Usually, it can take anywhere from 10 days to 2-3 weeks for your application to be reviewed and processed by the state of Florida. When your application has been approved, you will receive an email from the state, upon which you will be allowed to purchase medical marijuana in Florida! You do not even have to wait for the physical card to arrive in your mail which can sometimes take another 2-3 months. Just print out the email or download it on your phone, then take the email along with your photo ID to any treatment center also knowns as a medical marijuana dispensary that is state-licensed and their staff will be able to look up your active listing in the state's database. You will be able to purchase the dispensary's products without the need for a physical marijuana ID card.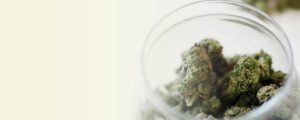 Buying The Marijuana
Medical marijuana doctors and clinics are not allowed to dispense cannabis products. To purchase any medical marijuana products, you can visit any treatment center for medical marijuana that is state-licensed after receiving the approval of your listing from the state of Florida. The list of centers that are licensed for medical marijuana can be found on the state OMMU site.
Cost of Marijuana
There is no one right answer to this question. The actual products that you purchase at a dispensary can cost you different amounts based on the type of product you are purchasing, the amount in which you are buying said product, and how often you are purchasing the products. Generally, medical marijuana products start at around $25 and go up from there. On average, patients in Florida spend around $100 to $200 a month. A good way to start off is to start at a lower point to get a feel of what you like and what works for you, and then take it from there if you wish.
Note: Receiving a medical marijuana certification does not permit you to grow marijuana. This can only be done by licensed medical marijuana treatment centers. Moreover, you are not allowed to take your prescribed medication out of the state of Florida; if done so, you are liable to face criminal charges for taking your medication over state lines, even if the other state has its own medical or recreational marijuana laws.
Renewals
The period of your medical marijuana certification only lasts up to 210 days. Therefore it is important for you to visit your medical marijuana doctor for an in-person consultation every 210 days so that your listing with the state registry remains active. In addition to this, you will find that your actual medical marijuana card has an expiry period of 1 year. You must apply for renewal of your card 30-60 days prior to the date of expiry, renewals are also available electronically, 45 days before the expiration date of a card. The cost of renewal of your medical marijuana card is the same as the cost of application to register, $75.00.

All Natural Health Certifications has locations for medical marijuana doctor certification in Clermont, Lakeland, Orlando, Sarasota, Bradenton, Fort Lauderdale, Brandon, Tampa and more.  To get started on your very own medical marijuana card in Florida today. Contact us today @ 800-303-9916.